Tape recorder cable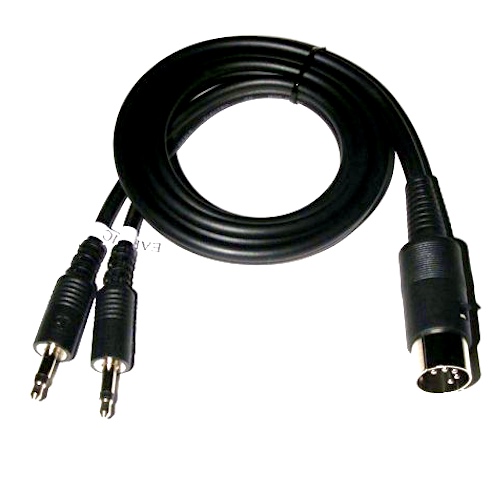 External cable, 2 x 3.5 jacks (ear and mic)
from Sintech UK
price: 6.99 GBP platforms: CPC
Cable to connect the DIN-5 Amstrad connector to an external cassette recorder via 2 x 3.5 jacks (ear and mic).
For for Amstrad / Schneider CPC 664 and 6128

Cable length app. 70 cms.
|
Find out more / buy
Would you like a free email newsletter containing the latest products and news added to this site (It'll look something like this). Use this signup form to join the list for free. Did I mention that it's free?