Mancave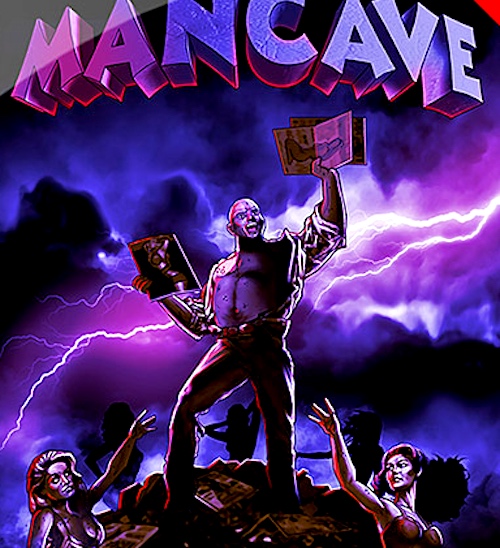 Hilarious platform game
from Psytronik
price: from 7.99 GBP platforms: C64
The adventures of Richard Morningwood who has the unfortunate task of gathering up the pages of some naughty magazines that have been nabbed from his secret stash.
Mancave is more than a simple platformer, there's some strategy involved, a stress level indicator and increasing numbers of characters to avoid. It has responsive controls but has some inertia to take into account.

Available on disc and tape formats, and a special limited 'clamshell' tape edition.
Review / demo: http://www.retrovideogamer.co.uk/mancave-c64-game-review/
Find out more / buy at: http://www.psytronik.net/newsite/index.php/c64/109-mancave