Hesmon 64 Cartidge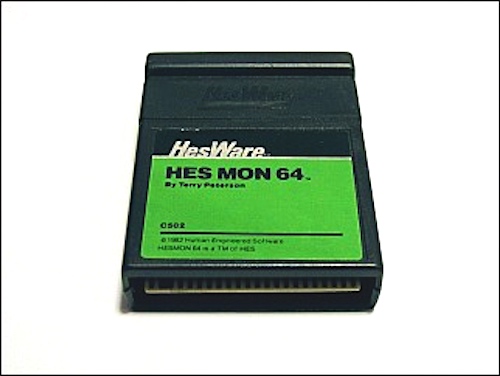 Machine language monitor
from cbmstuff.com (Jim Drew)
price: 9.95 USD platforms: C64,C128
Hesware's HES MON 64 cartridge for Commodore 64 or Commodore 128
These cartridges are the most popular machine language monitor for the Commodore series. These are brand new, never used.

Thousands of these cartridges were purchased back in the mid-late 80's to be included with the books on cracking Commodore software (Lockpick book series). This inventory is what is left after the books sold out.
|
Find out more / buy
Would you like a free email newsletter containing the latest products and news added to this site (It'll look something like this). Use this signup form to join the list for free. Did I mention that it's free?