MechBoard64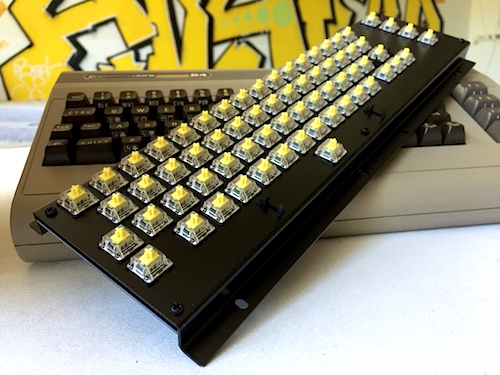 Keyboard for the Commodore 64
from breadbox64.com
price: tbc platforms: C64
The MechBoard64 is made from Gateron microswitches, a black PCB and a rigid black powder coated aluminum bracket.
It comes with 3D printed key adapters that fits the stems of the Gateron switches and the original C64 keycaps.

The keyboard supports all versions of the Commodore 64 including the newly produced motherboards (C64 Reloaded & Ultimate64).

This product is made in batches, which take 10-12 weeks to produce. At the top of the product page is information about where we are in this process and whether you can get yourself on the list for the next batch.
Find out more / buy at: https://www.breadbox64.com/mods-for-sale/mechboard64/