SD-512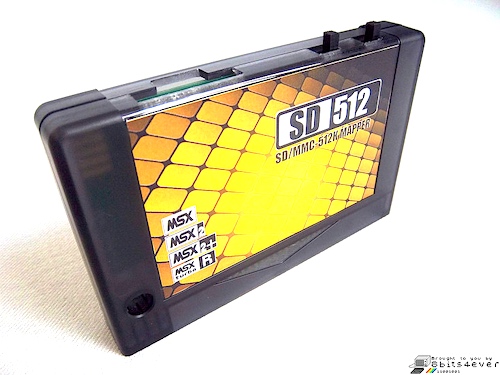 MSX SD Card interface
from 8bits4ever
price: 59.99 EUR platforms: MSX
512KB RAM on-board, up to 2 SD cards. Load tape and cartridge games.
The SD-512 Interface allows your MSX to use up to two SD cards (up to 4GB). One full size SD card and a micro-SD card.

It features 512KB RAM on-board which can be used as a RAM expansion or to load ROM games.

For MSX1, MSX2, MSX2+ and TurboR machines. MSX machines with less than 128k will need the 512KB on-board RAM ACTIVE and the MAPPER function selected, otherwise the interface will work in MSXDOS1 mode with limited functionality.

This cartridge is not compatible with the Mitsubishi ML-G1 and the Sanyo MPC-100 machines.
Review / demo: https://www.youtube.com/watch?v=JKqVCNaA33M
Find out more / buy at: https://www.8bits4ever.net/product-page/sd-512