Portal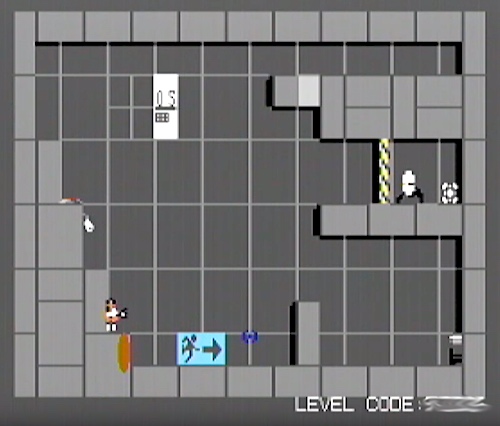 C64 'port' of well-known puzzle game
from Jamie Fuller
price: free platforms: C64,C128
Portal is a classic 3D game owned by Valve. This is an unofficial fan-made 2D version for C64.
The levels have been designed to work in the two-dimensional environment. It's different enough to be enjoyable as a separate game in its own right, but still has the magic of the original game; the sounds, the weighted companion cubes, the terrifying turrets and of course GLaDOS taunting and sometimes helping you. Most important of all, the puzzles that will have you scratching your head.

Each level has a code so that you can easily pick up where you left off.

There are versions for PAL and NSTC and you can use the VICE emulator. You can play using keyboard and 1351 mouse or keyboard and joystick. Either way works fine and you can use keyboard with mouse or controller in the emulator. Instructions are on the game's home page.
Review / demo: https://www.youtube.com/watch?v=EQR1nJ7Dj-k
Find out more / buy at: https://www.jamiefuller.com/portal/