ARMSID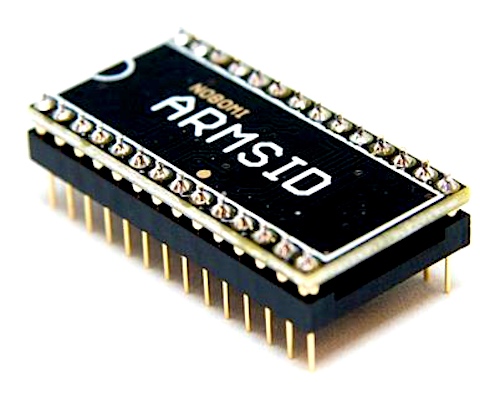 Plug and play replacement for SID chip.
from ARTAX, a.s.
price: 28 EUR platforms: C64,C128
Direct replacement for MOS 6581 and 8580 SID music chip used in the Commodore C64 and C128
Just insert the ARMSID in place of the original SID chip's socket and its done.

Accurate sound, significantly lower noise level and less interference from the power supply than the original SID. Automatic recognition of 6581/8580 mode. Lower power consumption than the original

You can change it anytime by using simple configuration utility to change the SID type, tune the audio filters and test your ARMSID. Easy firmware update from the C64/C128 app.
Find out more / buy at: https://www.retrocomp.cz/produkt?id=2