DIVMMC Future - SD card interface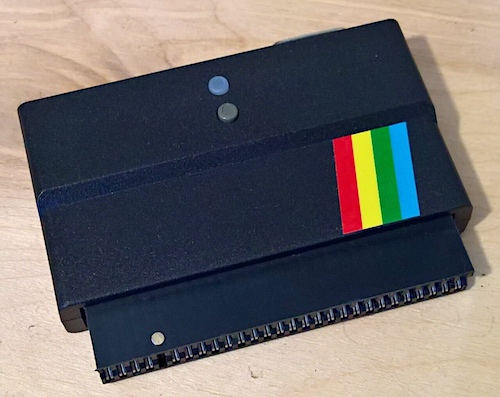 SD card interface for ZX Spectrum
from TFW8b
price: from 59.99 GBP platforms: Spectrum
In custom case, with joystick port, black or white, comes with or without card.
Just plug into your Spectrum, insert sd card and power on. Comes in custom injection-moulded case with rainbow design and has Kempston joystick port. Stable and secure. Uses low power to put low strain on your Spectrum. Tested on 16/48k Spectrum issue 1 all the way to Plus 3.

Has options for classic black or future white, and can come with or without card.
Review / demo: https://www.youtube.com/watch?v=lBxsoZ_UMlo
Find out more / buy at: https://www.thefuturewas8bit.com/shop/sinclair/divmmcfuture.html