Joyswitcher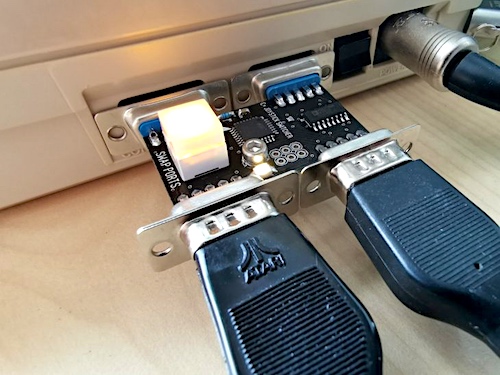 Joystick Switcher for C64
from sztojanov
price: 32.90 EUR platforms: C64
Keep two joysticks plugged in, switch them at the touch of a button.
Joyswitcher (Joystick Switcher or Joystick Swapper) is made for Commodore C64 machines, both breadbin and C64C

It allows you to keep two joysticks plugged in and connect the sticks straight through, or JOY1 to JOY2, and JOY2 to JOY1 at the press of a button.

Assembled with quality parts. It has a brass hexagon standoff underneath to prevent bending from pressing the switch when attached to your machine. Joyswitcher is compatible with all types of joysticks, pens, mice.
Review / demo: https://lyonsden.net/commodore-64-joyswitcher-review/
Find out more / buy at: http://www.amibay.com/showthread.php?88345-Joyswitcher-for-Commodore-C64