Retro Wifi SI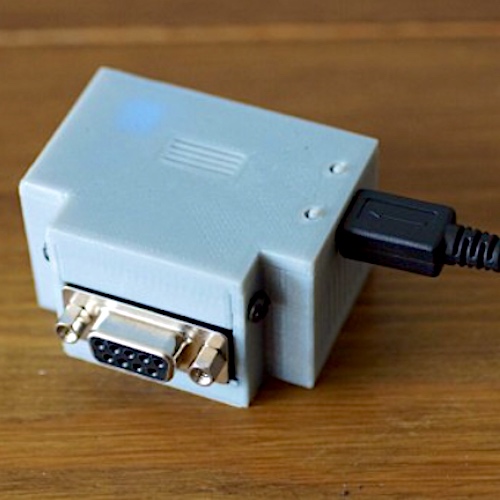 rs232 serial port internet computer modem
from Simulant Systems Ltd
price: 32.99 GBP platforms: BBC,C64,C128,MSX,Spectrum
Wifi internet for old computers with RS232 serial port, including C64/128 via adaptor.
The Retro Wifi SI is a Hayes compatible Wifi modem for older computers and devices that have a serial port (or rs232 port). To enable your old computer with a serial port to connect to a Wifi router you will simply need any standard Terminal Emulator software (or Terminal) in order to type the AT commands and connect.

Simulant claims compatibility with most computers of the era including Amiga, Amstrad, Acorn, BBC, Apple, Atari, Commodore, MSX, Sinclair Spectrum, z80 Home Micro

Simulant sell a user port to 9-pin RS232 adaptor for C64 and C128
Would you like a free email newsletter containing the latest products and news added to this site (It'll look something like this). Use this signup form to join the list for free. Did I mention that it's free?