ZX81 1K Games Pack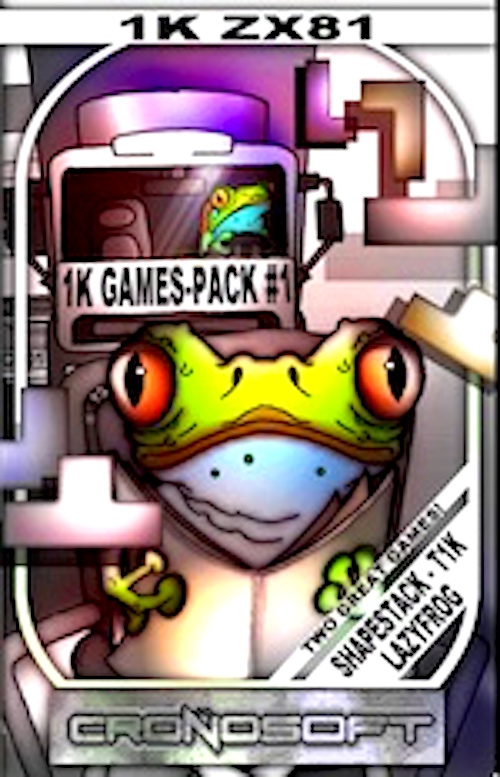 Two classic games for ZX81 on cassette
from Cronosoft (bukster)
price: 5 GBP platforms: ZX81
Two conversions of classic games for unexpanded ZX81 by Russell Marks
Shapestack T1K is a faithful conversion of the classic high speed Russian shape-sorting game, with full line scoring.

Lazyfrog is also a conversion of a well-known classic game, shoehorned into 1k.

Both games have fast loading and are recorded twice on both sides.
Would you like a free email newsletter containing the latest products and news added to this site (It'll look something like this). Use this signup form to join the list for free. Did I mention that it's free?