petSD+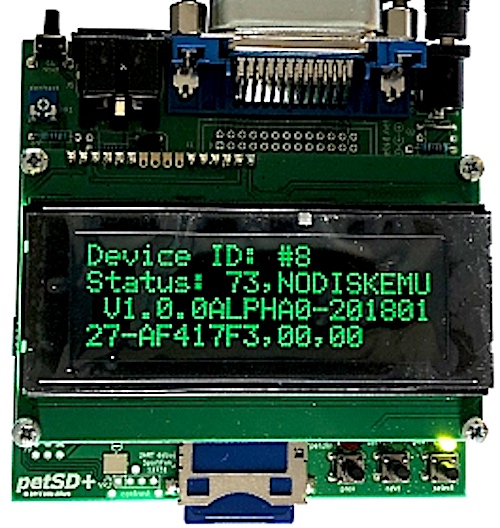 Modern mass storage solution for Commodore PET
from primrosebank.net (Dave Stevenson)
price: from 65 GBP platforms: PET
standard SD card storage, optional LCD display. Instead of or alongside floppy disk drives. Makes file sharing between the PET and the PC easy.
The petSD+ is based on a microcontroller with 128 KB Flash and 16 KB RAM which connects to the IEEE-488-bus using dedicated bus drivers (75160/ 75161) to ensure proper operation when multiple devices are connected. It has an optional battery-backed real-time-clock and can be installed internally or externally.

The petSD+ is open source, and is being made available as a kit or fully built and tested by Dave Stevenson.
Review / demo: https://www.youtube.com/watch?v=-9mW1eABlUU
Find out more / buy at: http://www.primrosebank.net/computers/pet/projects/pet_petsd_order.htm#built