Unijoysticle 2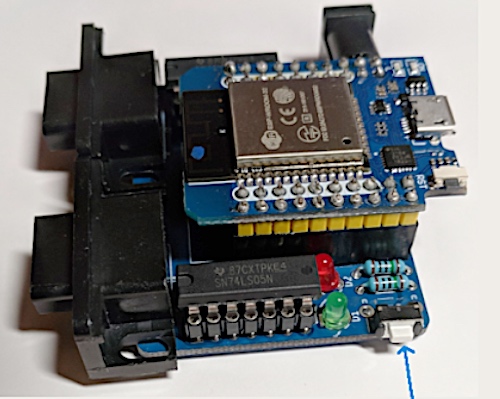 Modern bluetooth gamepads for retro computers
from RETRO.MOE
price: 30 USD platforms: C64,C128,C16,Plus4,Vic20,XL,XE
Use modern Bluetooth controllers (gamepads, mice, smart TV remote controllers, including Xbox One and Sony Dualshock 4) in retro computers like the Commodore 64/128, Atari ST, Amiga and more.
The Unijoysticle 2 was designed for Commodore 64/128, but anything that complies with the Atari DB9 pinout works.

When in "Enhanced mode", you control the two joysticks with only one gamepad

Comes in kit form or obtain the parts yourself. The developer will sell or trade a kit. If you'd like to put together your own kit, the whole thing is open source hardware. The product's page contains all the links you need.
|
Find out more / buy