FPGASID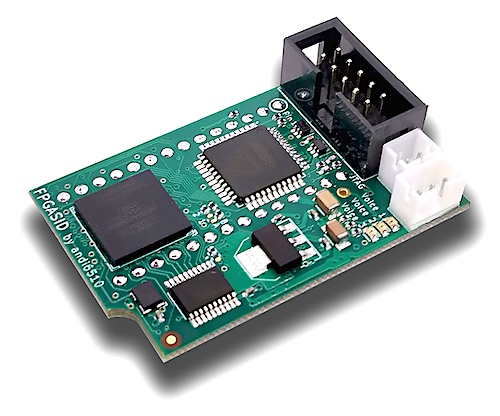 The ultimate SID replacement for your C64
from FPGASID
price: 79.99 EUR platforms: C64,C128
Accurate replication of the original SID MOS 6581 and 8580 with exact reproduction of the digital sound generation part.
The FPGASID Includes two fully functional SIDs for 6-voice stereo sound in perfect audio quality.

Works in any C64/SX64 or C128, with any software written for standard single SID computers and with much existing software base for dual SID stereo tunes. It has paddle and 1351 mouse support.

No soldering required for all main features. To use FPGASID in a C128 you will need an extra cable. Choose 'C128' option when ordering.
Review / demo: https://www.youtube.com/watch?time_continue=6&v=QtS87RPbyOA
Find out more / buy at: http://www.fpgasid.de/home