Ultimate II+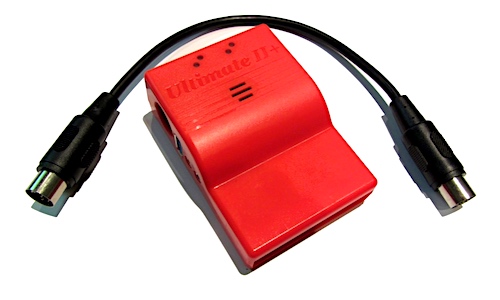 1541 drive emulator with SD, USB and more
from Gideon's Logic (Gideon Zweijtzer)
price: from 139 EUR platforms: C64
The Ultimate cartridge started as a flash storage disk drive emulator. It has grown into the II+ and has so many more features.
The cartridge features USB and SD card storage, supports many file types including TAP files and tape emulation, speaker to output drive and floppy sounds, ethernet, real-time battery-backed clock, command interface, freezer, dual SID emulation, optionally with 8 voices each, the Ultimate Audio module for sampled sound. The full specification is here.

There are many options; case colour and accessories.
Review / demo: https://www.youtube.com/watch?v=3h0lnneoXk4
Find out more / buy at: https://ultimate64.com/Main_products
Gideon's is a small-scale / batch operation. Items may be on pre-order or back-order depending on where he is in the cycle.