Modern PSU for C64 / Vic20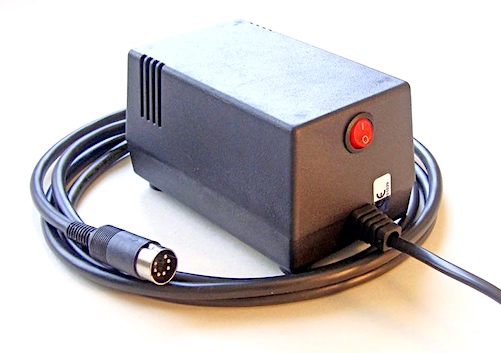 Cool-running, stable, protective and light
from Electroware (c64psu.com)
price: 29.99 EUR platforms: C64,Vic20
similar size to original 'brick' but light and containing modern dependable components.
The casing contains a modern switching AC-DC power supply and a classic transformer unit, together providing the 5VDC (up to 2A max) and 9VAC.

It has a long 1.9m cable, switch and LED. It has over-current and over-voltage protections, and a choice of EU, UK, US and AU plug.

Other versions from the same supplier support C64 & 1541-II, C128 and Amiga.
Find out more / buy at: https://www.c64psu.com/c64psu/43-1489-commodore-64-c64-psu-power-supply.html#/11-color-black/38-ac_cable-uk/74-protect_adjust_led_module-no_thanks