The Legend Of Atlantis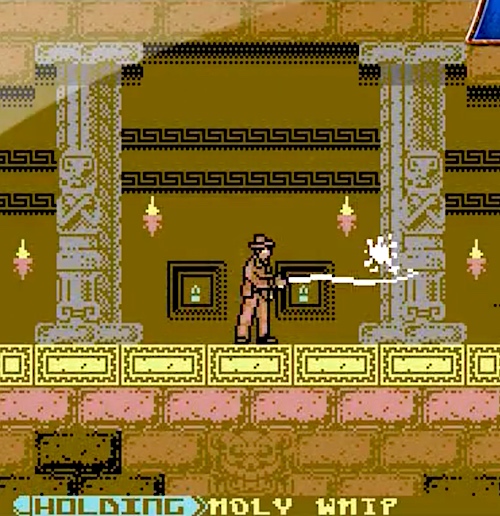 Find the secrets of Atlantis among ancient temple ruins
from Psytronik
price: from 7.99 USD platforms: C64
Find the secret of the lost city of Atlantis but watch out for the deadly bats, scorpions and lethal boobytraps.
The dude with the hat and bullwhip looks strangely familiar! The game is reminiscent of others, notably Gordian Tomb, Joe Gunn, but looks even better and has great gameplay.

Solve puzzles, collect scrolls and uncover the secret of Atlantis.

Stuart Collier (coding) and Trevor Storey (design / graphics) have teamed up with Saul Cross (music).

As usual there are various formats available from Psytronik including a great-looking collector's edition box, premium and budget disk editions, a tape and of course digital download.
Review / demo: https://www.vintageisthenewold.com/rocky-memphis-legend-of-atlantis-commodore-64-full-game-review/
Find out more / buy at: http://www.psytronik.net/newsite/index.php/c64/97-atlantis