WiFi 64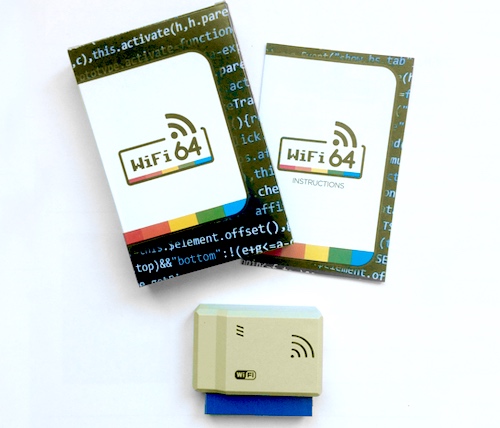 Connect your C64 to the Internet
from Protovision
price: 45 EUR platforms: C64
Connect to Bulletin boards - wirelessly.
Have you considered connecting your C64 to the internet?

With WiFi 64, you can do so wirelessly. The device comes in a professional grade casing and connects to the userport.

It includes a set of cards showing different BBS boards that you can call with WiFi 64.
Find out more / buy at: https://www.protovision.games/shop/product_info.php?products_id=218