Video SRAM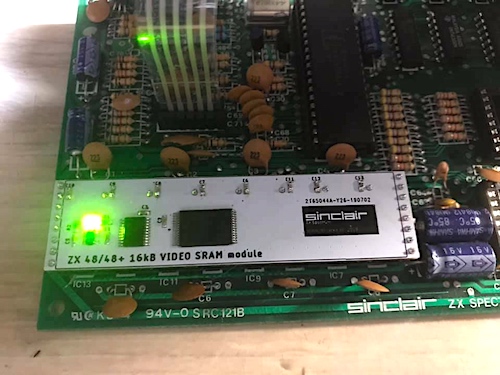 16k video SRAM module for 48k Spectrum
from Sintech UK
price: 34.99 GBP platforms: Spectrum
Drop-in replacement for video ram
A common cause of a defective 48K Spectrum is the failure of the dynamic Video RAM.

New ICs are hard to get and are often very old stock. This is a solution based on newer SRAM technology. It replaces the video RAM fully and does not need -5V or 12V support, which is often the cause of broken RAM.

It is simple to install (if existing chips are socketed).
Find out more / buy at: https://ebay.us/XxcCyP