Penultimate+ Cartridge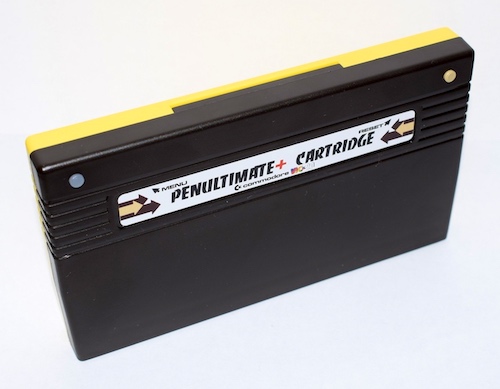 VIC20 0-32k/35k Ram Expansion and more
from TFW8b
price: 57.99 GBP platforms: Vic20
VIC20 0-32k/35k Ram Expansion, selectable 3K, 8K, 16K, 24K, 32K, 35K, plus ROMs and menu
Menu-driven ROM / RAM cartridge for PAL or NTSC Vic20.

An updated version of the original penultimate cartridge, the 'plus' includes more software and an updated interface.

It also includes 70+ Roms including the Vic20 titles that tfw8bit is distributing; Cheese and Onion, Rodman and Pentagorat. As if that wasn't enough, it also includes a diagnostic tester.
Review / demo: https://www.youtube.com/watch?v=5qgXGF8TUec
Find out more / buy at: https://www.thefuturewas8bit.com/shop/commodore/vic-20/vic20-penultimate-plus.html