Tapecart SD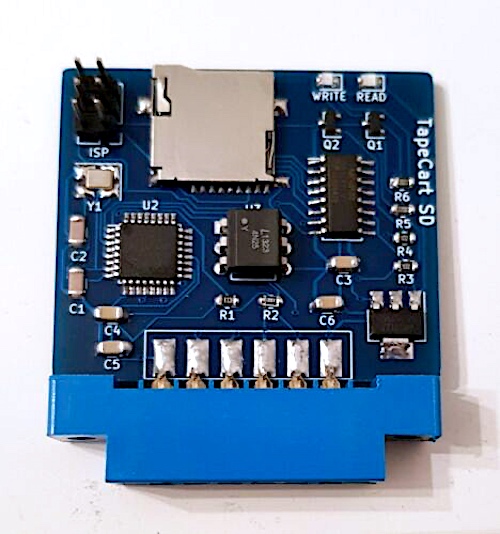 Load programs from an SD card
from MyRetroStore
price: 24 GBP platforms: C64
No cable and no external power supply is required, just connect it to the cassette port
TapeCart-SD supports TCRT and PRG files. (Does not support TAP files).

The original Tapecart was created for the Commodore 64 by Unseen and enthusi. Tapecart SD is a fork by KimJorgensen

No tiny screen and no buttons are required. Just load up the built in browser and browse the content of the SD card. Faster than SD2IEC, Tapuino, PI1541.
Find out more / buy at: https://www.ebay.co.uk/itm/254771760543?hash=item3b51948d9f:g:vNEAAOSwMplfpx3~&mkcid=1&mkrid=710-53481-19255-0&siteid=3&campid=5338662899&customid=&toolid=10001&mkevt=1