Kernal Switcher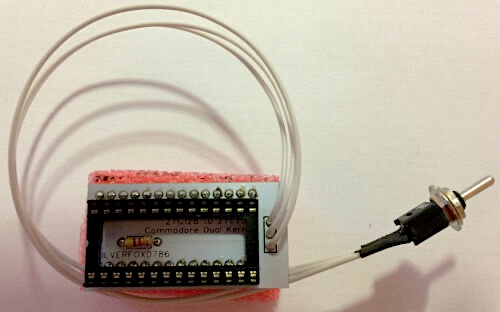 Dual Kernel Daughter Board
from Syed Computers (Sajid Shah)
price: 14.99 GBP platforms: C128,Plus4
27128 to 27C256
Allows you to install a dual kernel and switch between the two using a standard 27C256 EPROM.

This board will work on any Commodore machine that has a 28 Pin - 27128 Kernel.

Will also work with 28 Pin Kernel 1541-II, 157x Floppy Drives.

Comes fully soldered with switch ready for you to add your own Kernel EPROM.
Find out more / buy at: https://www.ebay.co.uk/itm/323838255429?hash=item4b6643a145:g:6ZQAAOSwM91agtRc&mkcid=1&mkrid=710-53481-19255-0&siteid=3&campid=5338662899&customid=&toolid=10001&mkevt=1