C64 PLA replacement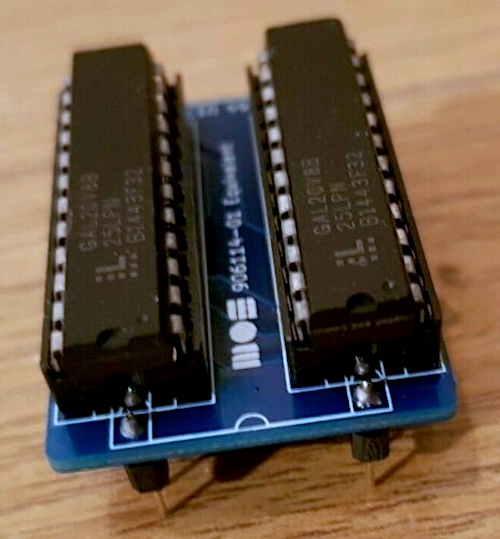 replacement PLA for your Commodore 64
from MyRetroStore
price: 10 GBP platforms: C64
GAL16V8B-based, fully programmed, soldered, assembled and tested.
consists of two GAL20V8B chips from Lattice Semiconductor.

Works with C64s except for the short board assy 250469, which uses a completely different type of chip.

Some soldering may be required if your C64 does not have a socket for the PLA chip.
Find out more / buy at: https://www.ebay.co.uk/itm/MOS-906114-01-replacement-Commodore-64-PLA-C64-SX-64-PLA20V8-UK-Seller/254783493393?hash=item3b52479511:g:c-kAAOSwv4xftueD&mkcid=1&mkrid=710-53481-19255-0&siteid=3&campid=5338662899&customid=&toolid=10001&mkevt=1