Plus/4 8501 CPU replacement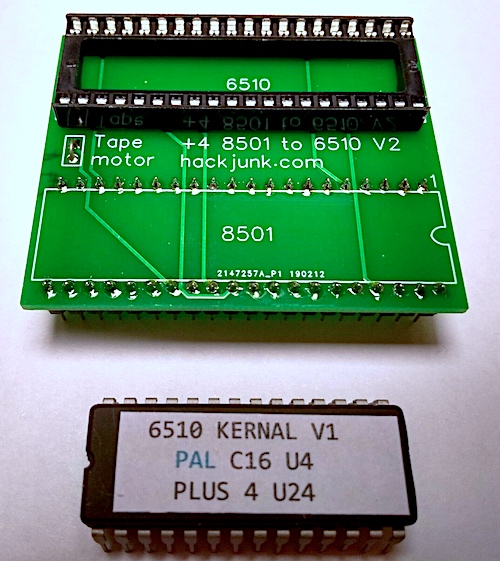 8501 CPU replacement board and EPROM
from hackjunk.com
price: 20 GBP platforms: Plus4
Conversion board and an EPROM. (Supply your own 6510.)
The 6510 is more easily obtainable and more reliable than the 8501 CPU originally fitted to the Plus/4.

Just plug the conversion board fitted with your 6510 into the 8501 CPU socket of the Commodore Plus 4 and replace the Kernal ROM U24 with the EPROM supplied.

The Plus/4 will work as before. The only things lost are the ability for the computer to stop the tape deck and turbo disk loaders won't run.

Compatible with the 1541 disk drive, SD2IEC and many others.
Find out more / buy at: https://ebay.us/33gLp3