PumpKid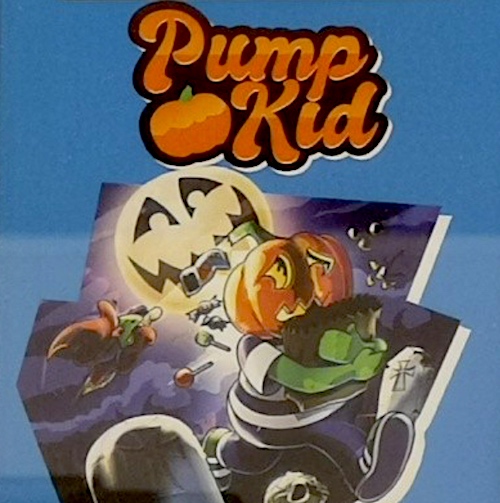 Vic20 tape
from TFW8b
price: 4.99 GBP platforms: Vic20
Halloween-themed game of survival against a hoard of ghosts and zombies
Every year witch Hazel descends upon the town and transforms a child into a haunted pumpkin ready for harvest on All' Hallows Eve.

But all is not lost...

Fend off the witch with your candy hoard to aviod your fate on Halloween.

Beat the witch on this night to break the curse of the Pumpkid.

Also available digitally from https://hewco64.itch.io/pumpkid at name-your-price.
Review / demo: https://www.youtube.com/watch?v=8t90Vz9i15Y
Find out more / buy at: https://www.thefuturewas8bit.com/shop/games/499range/cas016.html