Wonderful Dizzy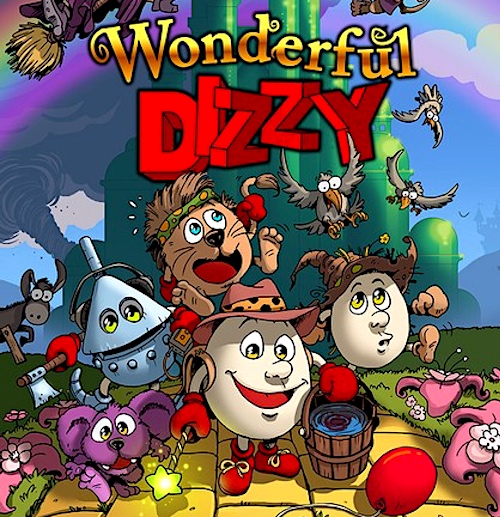 New adventure for classic character
from The Oliver Twins (Philip and Andrew Oliver)
price: free platforms: Spectrum
This is a new adventure designed 100% by The Oliver Twins and inspired by the classic book The Wonderful Wizard of Oz.
The first completely new Dizzy in adventure from the Oliver Twins in 28 years, released Friday 18 December 2020 for ZX Spectrum!

Dizzy was a massively successful UK Video game character developed initially for 8 bit home computers, but then as the series expanded in popularity, there were many releases on 16 bit computers, PCs and consoles. He was seen by many as the UK's answer to Mario and Sonic. In recent years he's become a firm favourite with retro gamers and many have pleaded for new Dizzy games to be released.

The new game is free to play in a browser or via a free download on real hardware or in an emulator.
Review / demo: https://vintageisthenewold.com/wonderful-dizzy-first-new-dizzy-game-in-26-years-to-be-released-this-week/
Find out more / buy at: https://www.olivertwins.com/wonderfuldizzy