Galencia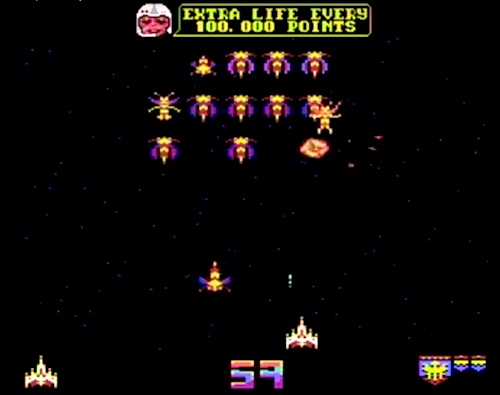 Galaga inspired action game
from Protovision
price: from 10 EUR platforms: C64
Space shooter
"We decided to ignore the decline of our bee population, and now their guardians have arrived."

Galencia is a Galaga inspired shoot-em-up game from Jason Aldred and Saul Cross. It won the Reset64 Commodore Game of the Year 2017.

It's a large game; 50 levels with boss levels, asteroid fields and more. It has six new tunes and many more features and options.

A demo version is available as free download, with several physical formats to buy.
Review / demo: https://www.youtube.com/watch?v=J9AaseSTkVE
Find out more / buy at: https://www.protovision.games/games/galencia.php?language=en