ZX/SAM ROM Cart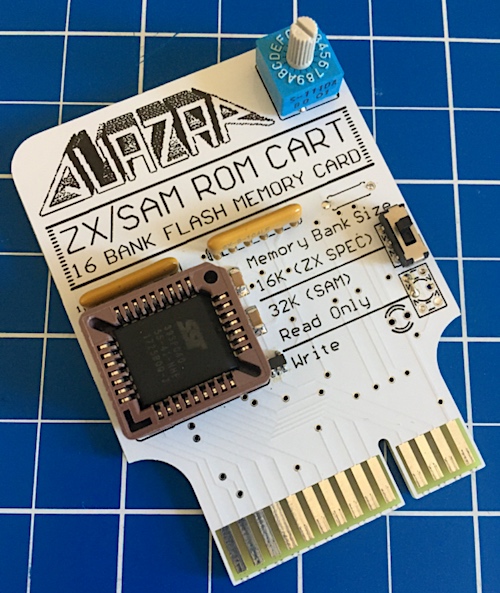 16-bank flash memory card
from Quazar (Colin Piggot)
price: 19.99 GBP platforms: Spectrum,SAM
A 16 bank flash memory card for holding ROM images.
Used via a ZX ROM Cartridge slot on ZX Spectrum (eg the Interface 2 or similar) or the ZX-ECUTOR interface on SAM Coupe.

Supplied with just a test program in each bank. There are ZX ROM Cart game ROMs that can be downloaded freely for your own use. To program the flash chip you will need an EPROM programmer that supports SST39SF Flash Memory chips (with adapter for 32-pin PLCC).
Find out more / buy at: https://www.samcoupe.com