The TOM Rev2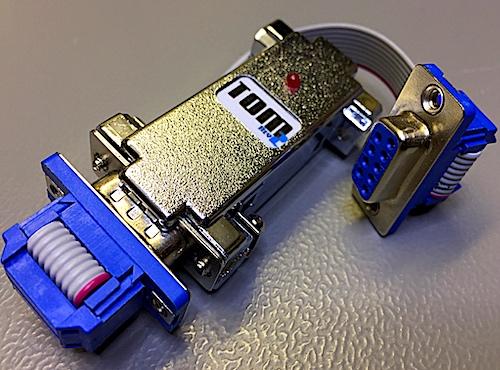 Mouse / gamepad / joystick adaptor
from electronica4u
price: 37.79 USD platforms: C64,C128,XL,XE
USB to 9-pin
Allows you to connect most mouse / gamepad / joystick or keyboard to your retro computer via USB or wireless

Support most Amiga, Atari ST / Falcon / TT and C64 C128. Easy reconfigurable.

For C64, extension cable required, sold separately.

Works perfeclty with most mice including wireless, tested on: Workbech, TOS and GEOS.

Hot plug - plug or swap your favourite device any time.

Configure your favourite buttons for Gamepad / Joystick - up to 10 reconfigurable buttons - including Autofire for button 1 and 2.

Review / demo: https://www.breadbox64.com/blog/the-tom-rev2-review/
Find out more / buy at: https://www.ebay.co.uk/itm/233834776173?ViewItem=&item=233834776173&mkcid=1&mkrid=710-53481-19255-0&siteid=3&campid=5338662899&customid=&toolid=10001&mkevt=1