SIDFX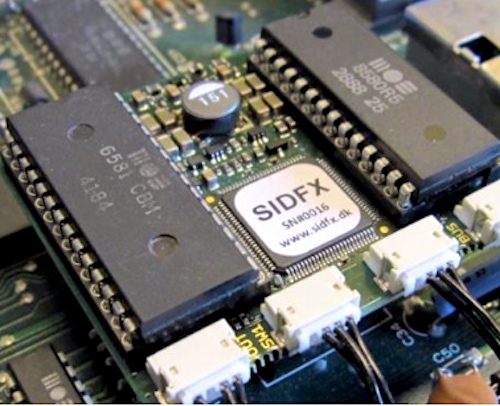 Dual SID adaptor
from Project SIDFX
price: 488 DKK platforms: C64
allows you to install any two versions of the SID into your Commodore 64
SIDFX allows you to install any two versions of the SID into your Commodore 64, SX-64, 128, 128D or C64 Reloaded, both PAL and NTSC, and switch between them.

It's plug-and-play, no jumpers or configuration, the SID versions are automatically detected, and the physical switch allows you to switch between the two chips mid-tune.

The current batch is the last, because of obsolete components, so when they're gone, they're gone.

460 DKK is around 63 EUR, around 53 GBP or 70 USD.
Find out more / buy at: https://www.sidfx.dk