Ms Rodman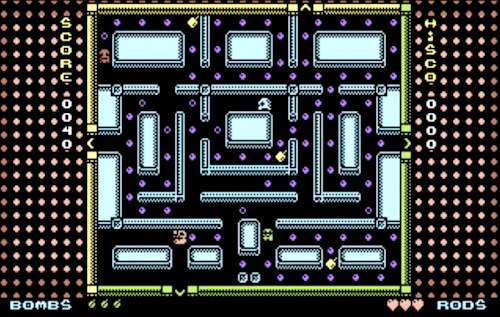 C64 Cartridge
from TFW8b
price: 19.99 GBP platforms: C64
Guide Rodwina around the maze, collecting the dots. Not forgetting to collect bombs and use them to blow up Rodwina's enemies.
Ms Rodman is part of the tfw8bit 9.99* cartridge range. It's a sequel to Misfit's multi-format game Rodman, with updated graphics and three new levels. Each level has three screens: Garden, House & Basement - Nine unique screens.

No complicated and time-consuming loading, just insert the cartridge, switch on and play.
Review / demo: https://www.vintageisthenewold.com/ms-rodman-c64-more-arcade-fun-action-from-misfit/
Find out more / buy at: https://www.thefuturewas8bit.com/ragne-msrm.html