Datel MIDI Interface Cartridge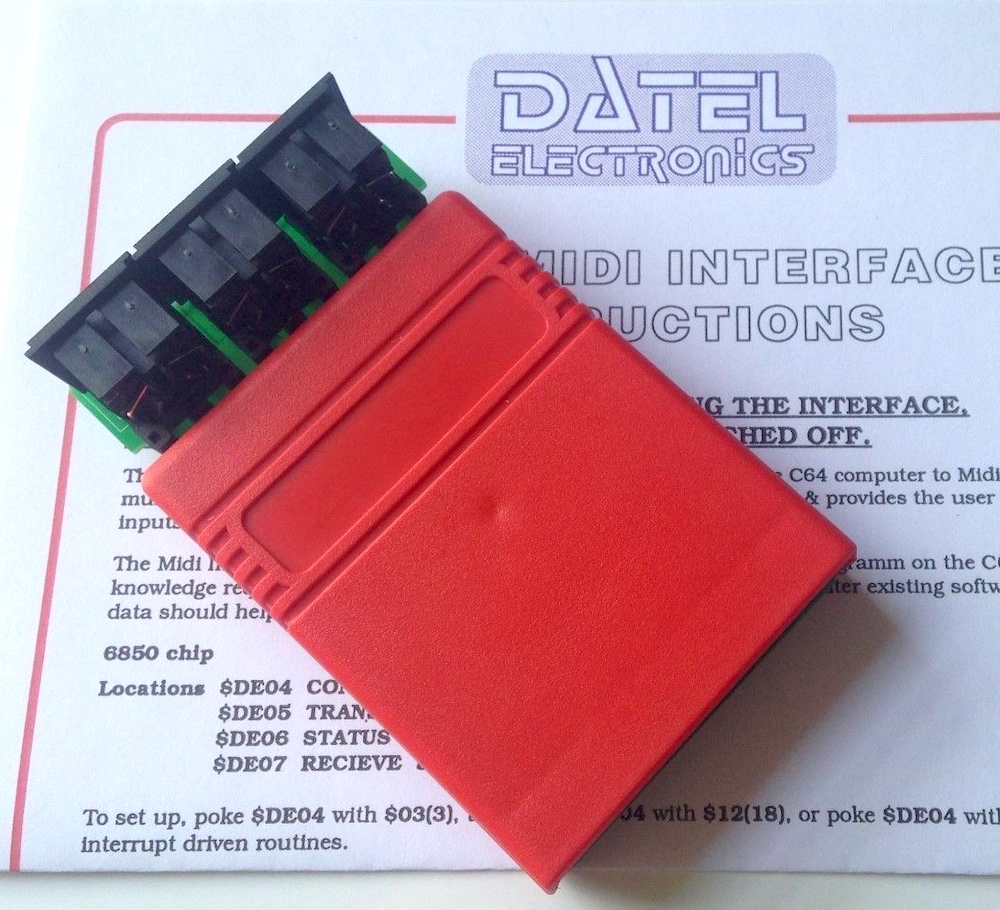 Midi interface for Commodore 64,128 and SX
from Shareware Plus (Tim Harris)
price: 35 GBP platforms: C64,C128
Supports a range of midi keyboards and synthethizer software
The Datel MIDI Interface Cartridge fits into the cartridge port of the Commodore 64,128 and SX and enables the computer to couple with a range of MIDI keyboards and synthesizers.

Three sockets are provided - MIDI In, MIDI Thru and MIDI Out

Compatible with the new cynthCART 64 v2, (will require mini expander and cynthCart, both available separately) plus most leading MIDI/Sound packages.

Supplied with instructions. This is a new version of the product, made by Tim Harris.
Find out more / buy at: https://sharewareplus.blogspot.com/2016/09/new-datel-midi-interface-now-available.html