Super Goatron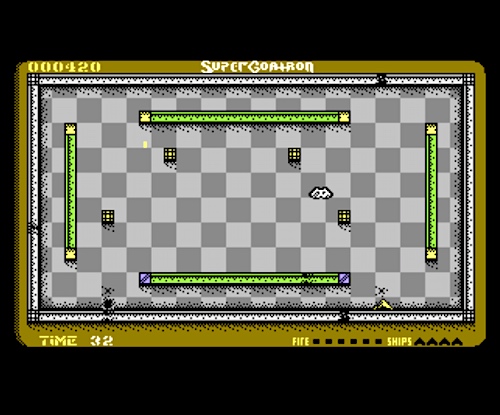 Arcade-style shooter
from TFW8b
price: 14.99 GBP platforms: C64
Destroy enemies while moving around the edge of the screen
Super Goatron is presented on cartridge by The Future Was 8 Bit.

It's a challenging game; the enemies take multiple hits and get angry in the process. Controlling your ship takes some practice.

This game by Misfit (@rgmisfit) was originally an entry in the 2019 RGCD C64 16KB Cartridge Game Dev Competition.
Review / demo: http://www.indieretronews.com/2019/07/super-goatron-enjoyable-c64-game-from.html
Find out more / buy at: https://www.thefuturewas8bit.com/ragne-sgt.html