SD2IEC ClasClip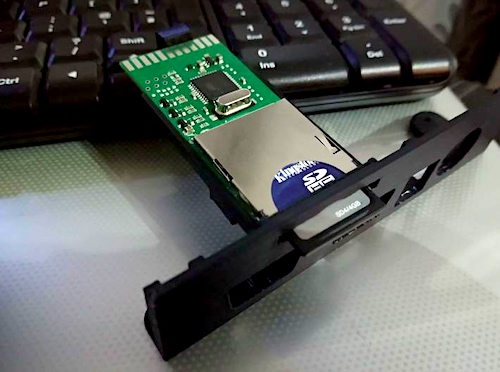 3D printed endplate to house an internal SD2IEC
from Gaz Marshall
price: from 24.62 USD platforms: C64
A robust endplate to house an internal (classic v1.1) SD2IEC without the need for cutting the case.
The SD2IEC clips into this endplate, which replaces the existing endplate.

Find out more about the SD2IEC here.

3D printed in black nylon plastic with a matte finish.

Note that Gaz offers two versions, a modular version and all-in-one version. He has also made the model available here if you are able to print your own.
Find out more / buy at: https://www.sculpteo.com/en/print/sd2iec_clasclip/Pcz74dNM?uuid=YVkvRTmiIFIwRvitrSQrqc