ZX8-CCB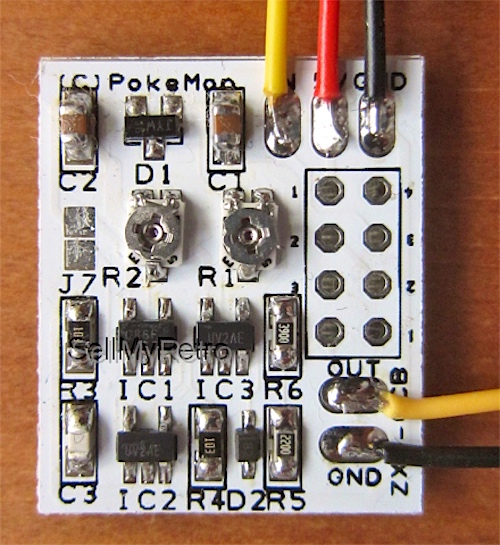 Composite video output for ZX81
from PokeMon
price: 10.90 EUR platforms: ZX81, ZX80
Crystal clear picture
CCB stands for crystal clear (picture) "basic" and eliminates the noise in the white background of the ULA video signal by full digital recreation of the signal.

The video output is normal with black characters at white background and can be inverted by setting a soldering jumper.

It works with both ULA versions (C184 or C210, like used on issue one or issue 3 board) and adds automatically a back porch to the video signal regardless of whether the ULA provides it or not. (The older ULAs do normally not.) The output delivers powerful 1Vss standard video signal at 75R load - protected against any shorts.

Already soldered, tested and adjusted, includes connection cables for connecting to ZX80 or ZX81.
Review / demo: http://www.zx81keyboardadventure.com/2017/02/simple-start-to-retrofitting-zx81.html
Find out more / buy at: https://www.sellmyretro.com/offer/details/ZX8-CCB---video-output-for-ZX81-3712