TOLB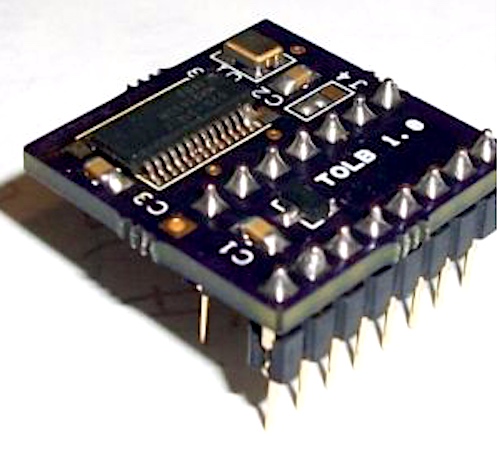 Clock replacement
from retroleum.co.uk
price: 10.99 GBP platforms: C64,C128
A replacement for the C64 and C128's MOS 8701 clock generator chip.
A replacement for the MOS 8701 clock generator chip used on boards 250425, 250466, 250469 and the C128. Works on the C64 Reloaded too!

Onboard oscillator makes it independent from the C64 crystal and easy to convert a C64 from PAL to NTSC and vice versa. Consumes only 9mA of power (a genuine MOS 8701 consumes 25-30mA).

Check for compatibility with your particular board and VIC-II.
Find out more / buy at: https://www.retroleum.co.uk/c64-chips