SD2PET Future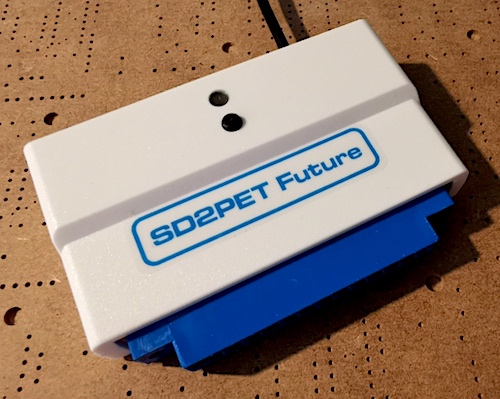 SD Card storage for the Commodore PET
from TFW8b
price: 70 GBP platforms: PET
Plugs directly into PET IEEE-488 port, powered from rear datasette port.
The SD2PET Future works with BASIC 2 and 4 machines (BASIC 1 machines can be upgraded with PET ROM/RAM)

Features drive reset button and activity LED. Options pre-loaded SD card.
|
Find out more / buy
Would you like a free email newsletter containing the latest products and news added to this site (It'll look something like this). Use this signup form to join the list for free. Did I mention that it's free?