Alpharay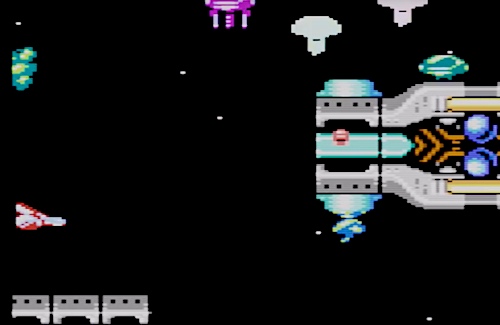 Sideways shoot-em-up for Plus 4 and C16
from Psytronik
price: from 6.29 GBP platforms: Plus4,C16
Power-up your Alpharay fighter and destroy the enemy robot fleet that is invading your home system.
Alpharay is a 2019 Evoke winner (#1 in interactive category).

It requires 64K RAM expansion to work on a C16

There will be three boxed formats: The Collector's Edition Box Set, The PREMIUM+ DISK EDITION and The BUDGET DISK EDITION. In addition, the game is available for download-only from itch.
Would you like a free email newsletter containing the latest products and news added to this site (It'll look something like this). Use this signup form to join the list for free. Did I mention that it's free?