Alpharay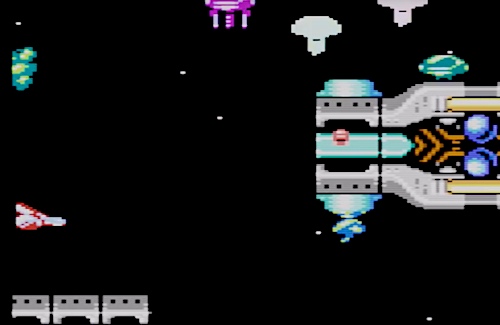 Sideways shoot-em-up for Plus 4 and C16
from Psytronik
price: from 7.99 GBP platforms: Plus4,C16
Power-up your Alpharay fighter and destroy the enemy robot fleet that is invading your home system.
Alpharay is a 2019 Evoke winner (#1 in interactive category).

It requires 64K RAM expansion to work on a C16

There will be three boxed formats: The Collector's Edition Box Set, The PREMIUM+ DISK EDITION and The BUDGET DISK EDITION. In addition, the game is available for download-only from itch.
Review / demo: https://www.vintageisthenewold.com/alpharay-impressive-shooter-for-commodore-plus-4-available-this-weekend/
Find out more / buy at: http://www.psytronik.net/newsite/index.php/plus4/117-alpha?fbclid=IwAR1JCcLOPqYpixMNEb5-tHiKs_jCqCSx_VDaIoAaVGU9CnTup3nywQ6u17U