Aliens: Neoplasma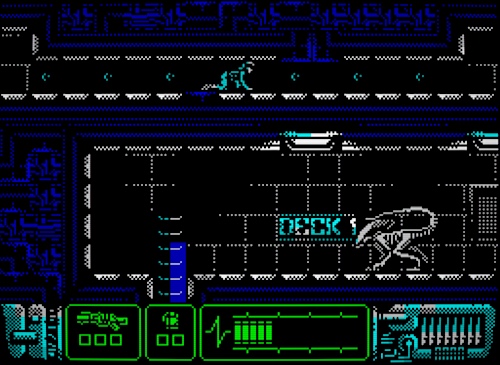 Exciting adventure in the cinema universe
from Sanchez crew
price: name it platforms: Spectrum
Aliens: Neoplasma is based on the Alien films but has its own story. It has two different endings.
Authors: ER, Nik-O, Sanchez. Released 2019.

Requires ZX Spectrum-compatible machine with at least 128K RAM and AY chip, tape player / TR-DOS drive or emulator.
Would you like a free email newsletter containing the latest products and news added to this site (It'll look something like this). Use this signup form to join the list for free. Did I mention that it's free?