A/V Monitor Cable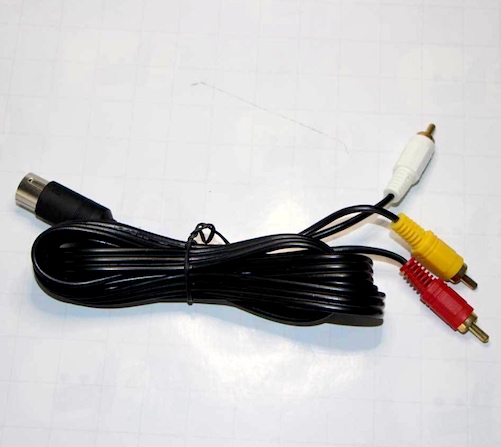 1.5 metre long audio / composite video monitor cable
from Vintage Computer Center
price: 9.99 USD platforms: XL,XE
Connects to any monitor, TV or VCR that is RCA (Composite) ready.
The sound is mono from the machine. This lead is designed to send the same sound to both left and right channels.

For the following Atari Computers: 600XL, 800, 800XL, 1200XL, 130XE, and 65XE
|
Find out more / buy
Would you like a free email newsletter containing the latest products and news added to this site (It'll look something like this). Use this signup form to join the list for free. Did I mention that it's free?