Acrylic case for Atari 800 XL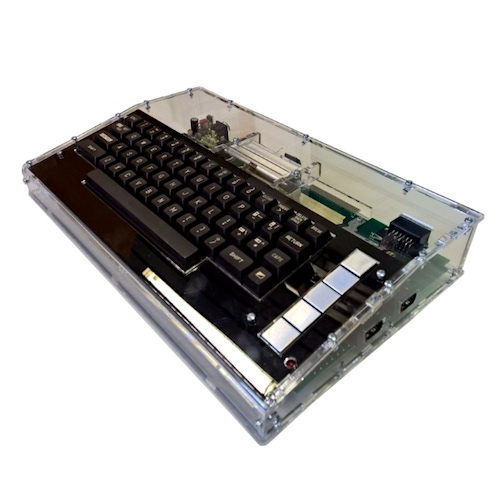 Transparent case
from plexilaser (Michael Schön)
price: 82,86 EUR platforms: XL
Complete kit with all necessary parts and detailed instructions.
The acrylic parts are 3mm and 5mm thick, upper shell already bent and precision laser cut, requires some assembly.

Threaded bolts, screws, nuts, rubber feet, instructions are included.
Find out more / buy at: https://www.plexilaser.de/Acrylgehaeuse-fuer-ATARI-800XL-Teilesatz
Note that the shop is in German, and if you are uncomfortable with using this, Michael is happy to receive orders by email in English. Details are on the product page.