vDriveQL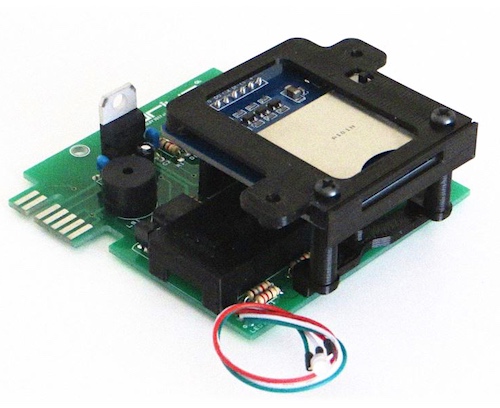 The microdrive hardware emulator
from vRetro (Charlie Ingley)
price: 64.95 USD platforms: QL
Delivers hardware emulation for up to eight Microdrives
The vDriveZX includes a comprehensive toolkit for managing Microdrive cartridge images which are stored on SD Card. The vDriveQL simply connects to your QL's external Microdrive bus and is accessed with the usual Microdrive commands. An existing Microdrive case can be used to house the vDriveZX.

For greatest flexibility, the vDriveQL is best paired with the vMapQL Microdrive Address Translator.

Click the About page to find links to Tindie and SellMyRetro.
Review / demo: http://projectspeccy.com/2017/10/17/vdrivin/
Find out more / buy at: https://vdrivezx.com/vdriveql/