8501 to 6510 CPU conversion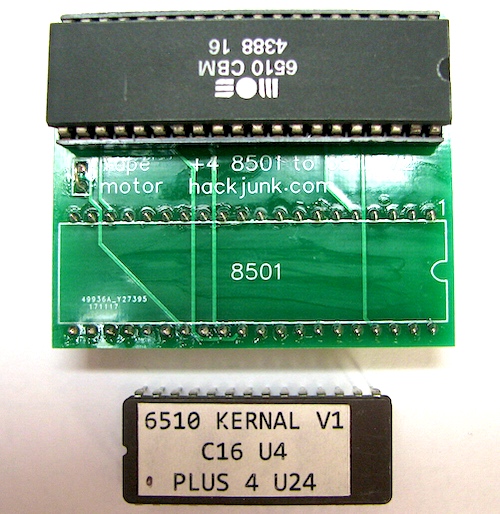 Convert +4 / C16's unreliable 8501 procesor to 6510
from hackjunk.com
price: 30 GBP platforms: C16,Plus4
convert the unreliable 8501 processor fitted to the Commodore 16 and Plus 4 to the more reliable, cheaper and widely available 6510, as fitted to the Commodore 64.
The newer version of this board plugs into the Plus 4 without soldering. The Plus 4 version is currently available complete with 6510 and kernel ROM.

PAL system only. Certain things may not work such as stopping the tape and turbo disk loaders.
|
Find out more / buy
Would you like a free email newsletter containing the latest products and news added to this site (It'll look something like this). Use this signup form to join the list for free. Did I mention that it's free?