Bus Expander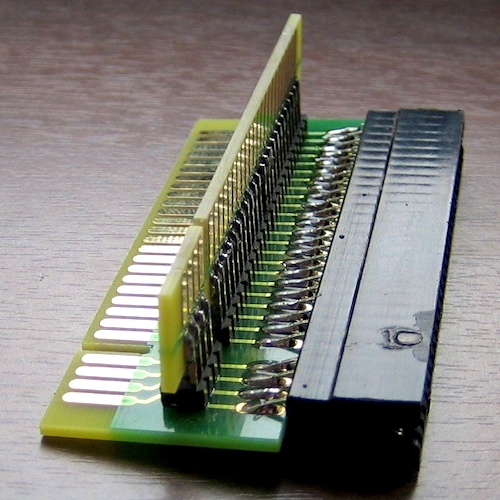 90 degree 2-way expander
from divide (Jaroslav Smetak)
price: 8.00 EUR platforms: Spectrum
Use up to two peripherals at the same time.
Many Spectrum devices don't have a through edge, so you can only use one device in the Spectrum's expansion port.

This splitter allows you to plug in two peripherals, one straight and one vertically.

This page also contains an angled expander, and the same items in kit form.
|
Find out more / buy
Would you like a free email newsletter containing the latest products and news added to this site (It'll look something like this). Use this signup form to join the list for free. Did I mention that it's free?