Night Knight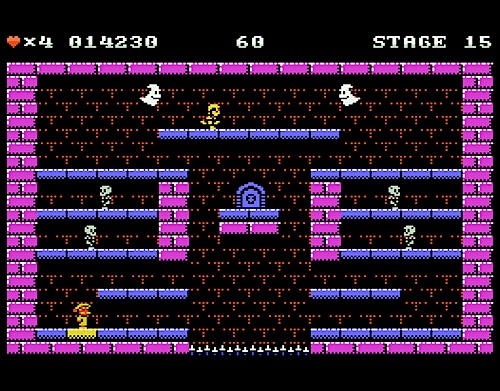 New MSX platform game
from Juan J. Martinez
price: 35 EUR platforms: MSX
Explore an enchanted castle with items to collect and hostile creatures to avoid
Sir Bernard is cursed. The only way he can get some sleep at night is by taking a long walk. Help the old knight to break the curse and get some rest.

NTSC and PAL compatible. The boxed collector's Edition features: cartridge, microSD card including cartridge image, MP3 soundtrack and more, 8-page manual, stickers, poster.

The link goes to Juan's own site where there's lots of information about the game. The collector's edition cartridge is available via PolyPlay, Look for the link towards the bottom of the page .
Would you like a free email newsletter containing the latest products and news added to this site (It'll look something like this). Use this signup form to join the list for free. Did I mention that it's free?