SLAM 128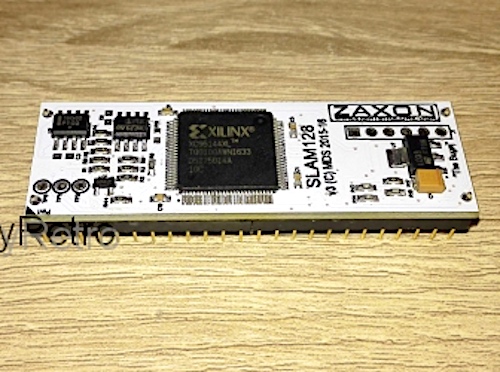 Replacement ULA for Spectrum+128 / Spectrum+2
from Zaxon
price: 25 GBP platforms: Spectrum
A direct replacement for the standard ULA 128
SLAM128 is a replacement for the ULA in the ZX Spectrum.

Fits ZX Spectrum 128 toastrack and Sinclair ZX Spectrum+2 (grey case). Not for ZX 128 A/B models in black case.

It's designed by Mark Smith and supplied assembled by Zaxon.
|
Find out more / buy
Would you like a free email newsletter containing the latest products and news added to this site (It'll look something like this). Use this signup form to join the list for free. Did I mention that it's free?