VIC-MIDI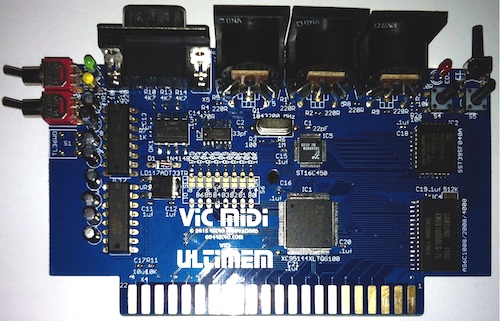 VIC-20 MIDI Cartridge
from RETRO Innovations
price: 65 USD platforms: Vic20
MIDI, RS232, RAM, MIDI controller software
VIC-MIDI features MIDI-IN, OUT, and THRU support, RS232,65 512kB of VIC-programmable FLASH ROM and 128kB of RAM, both supporting the UltiMem expansion system

The unit comes pre-loaded with Leif Bloomquist's MIDI controller application.
|
Find out more / buy
Would you like a free email newsletter containing the latest products and news added to this site (It'll look something like this). Use this signup form to join the list for free. Did I mention that it's free?