Planet X2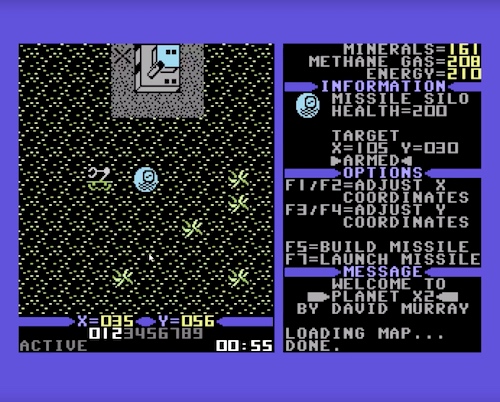 Real-time-strategy game
from The 8-Bit Guy (David Murray)
price: from 15 USD platforms: C64
Explore the planet, locate and gather resources, build your base, destroy the enemy.
I recommend watching the review videos, as well as David's own videos showing the development.

Possibly the only Real-Time-Strategy game for the Commodore 64. Music is by David and Anders Jensen.

Boxed disk with artwork, optional soundtrack cassette tape.
Would you like a free email newsletter containing the latest products and news added to this site (It'll look something like this). Use this signup form to join the list for free. Did I mention that it's free?