SD2PET+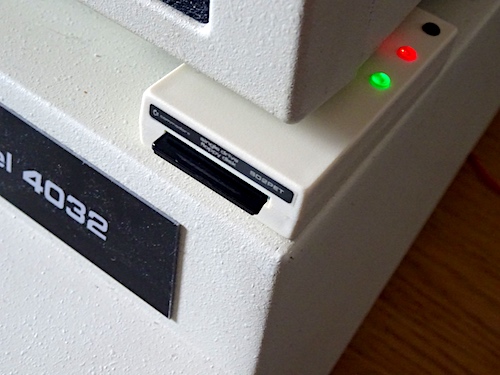 SD Card drive for Commodore PET
from TFW8b
price: 120 GBP platforms: PET
Card storage for the Commodore PET in the style of the 2031-lp disk drive
These card drives make retro computing so much more enjoyable by removing loading time. They also give you an alternative to using your precious disks and tapes.

The drive connects to IEEE-488 port and datasette port on rear. It has a reset button and two function buttons. It supports prg, d64, d80, d82 disk image files.

It works with basic 2 & 4 machines, see product page for a full list of supported and unsupported machines.
Find out more / buy at: https://www.thefuturewas8bit.com/shop/commodore/sd2pet.html